Scenario
See More about Scenario >>>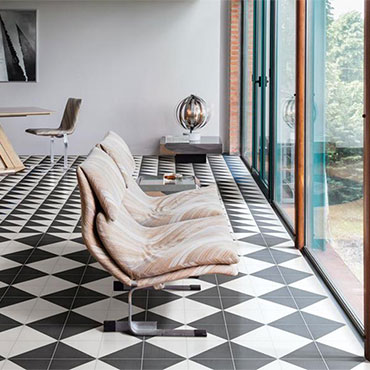 Warm materials. Tactile surfaces. Products with a story to tell. Skilled craftsmanship and industrial technology combine in Scenario, a collection of small-size ceramic and stoneware tiles with a multiple identity. Its eight constituent series – Rice, Lume, Zellige, Scenario, D Segni Blend, D Segni Scaglie, D Segni Colore and D Segni – interpret the craftsmanship and manual skills of traditional potters for contemporary taste, while retaining all their uniqueness.
Versatile, distinctive products, incorporating ideas and impressions from past times, reproduce the look and feel of tiles made by hand: inspired by the flaws typical of crafted ceramics, Scenario products form a collection with a handmade feel, that expresses the narrative power of surfaces and material. Carefully graduated colours create intense, constantly changing hues, perfect for intimate, comfortable, authentic interior design schemes.
Scenario suggests a return to a human "feel" and human workmanship, in materials that give spaces vibrancy and a warm, welcoming mood, beyond styles and beyond time.
---
NOTE:
Little's Floor Covering does not carry every style of product. Check with us first about a particular product or to see if your product choice is available for special order.
---

---
Marazzi USA Tile
Marazzi USA plays a key role within the strong global presence of Marazzi Group by decisively meeting the tile needs of the North American market.Manufacture and sourcing of a vast array of products – porcelains, glazed ceramics, glass mosaics, metallics – brings a total tile package that addresses aesthetic and performance requirements of designers, architects and homeowners.
---
Profile
|
Website
|
Brochure
|
Tips
|
Warranty
|
FAQs